Driving farming forward
For nearly 100 years, we've been committed to agricultural producers and rural America. Our team serves farmers throughout the U.S. and gets their products to customers in more than 60 countries worldwide.
Purpose
At CHS, our more than 10,000 employees are tied together by purpose. Everyone knows that our most important job is to create connections that empower agriculture. That means we help farmers grow healthy crops. We find customers for farmers' products. And every step of the way, our employees are focused on the people and communities they care about. We can't imagine anything more important.
Ready to make a difference? Search jobs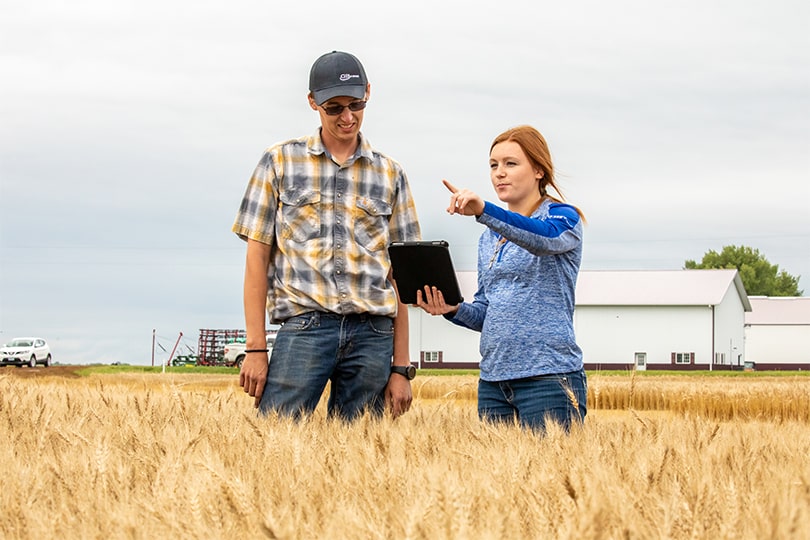 !-- /.left-image-content -->
Values
We're proud to have the kind of team that truly lives our values. Whether on the road, in the fields or moving grain around the world, these values guide our every decision:
Integrity: We set high standards and hold ourselves accountable.
Safety: We put the well-being of our people, customers and communities first every day.
Inclusion: We believe excellence and growth stem from diverse thinking.
Cooperative spirit: We work together for shared success and to strengthen our communities.
Want to know more? Watch now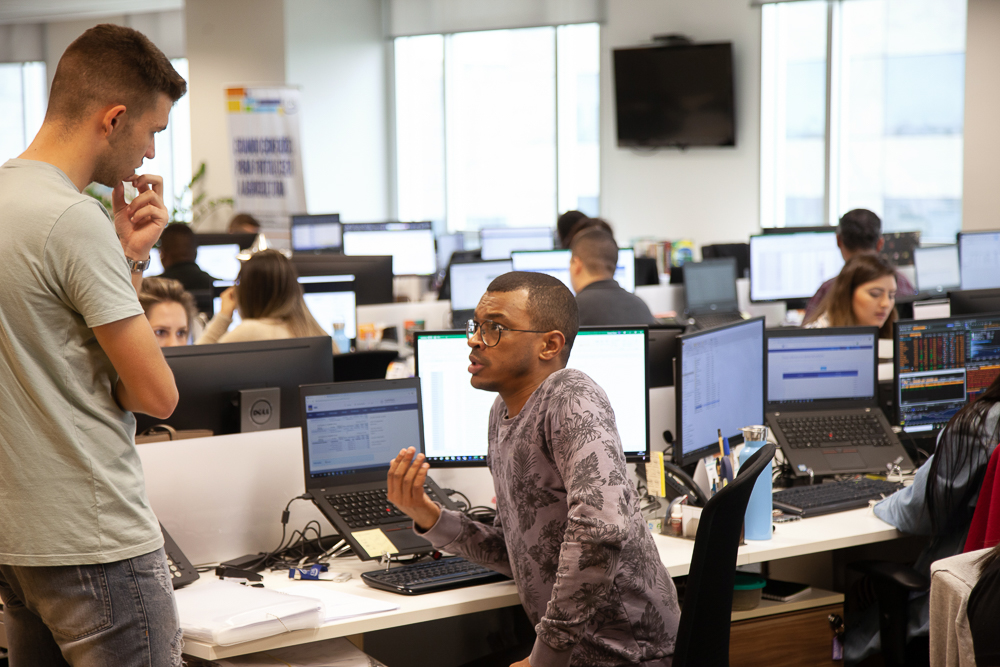 !-- /.right-image-content -->
Culture
Our team is what makes our culture special. Hardworking yet humble. Professional but laid back. The kind of people who roll up their sleeves and get things done because they want to help our customers. Above all, they take pride in their work, are passionate about rural America and excited about the future.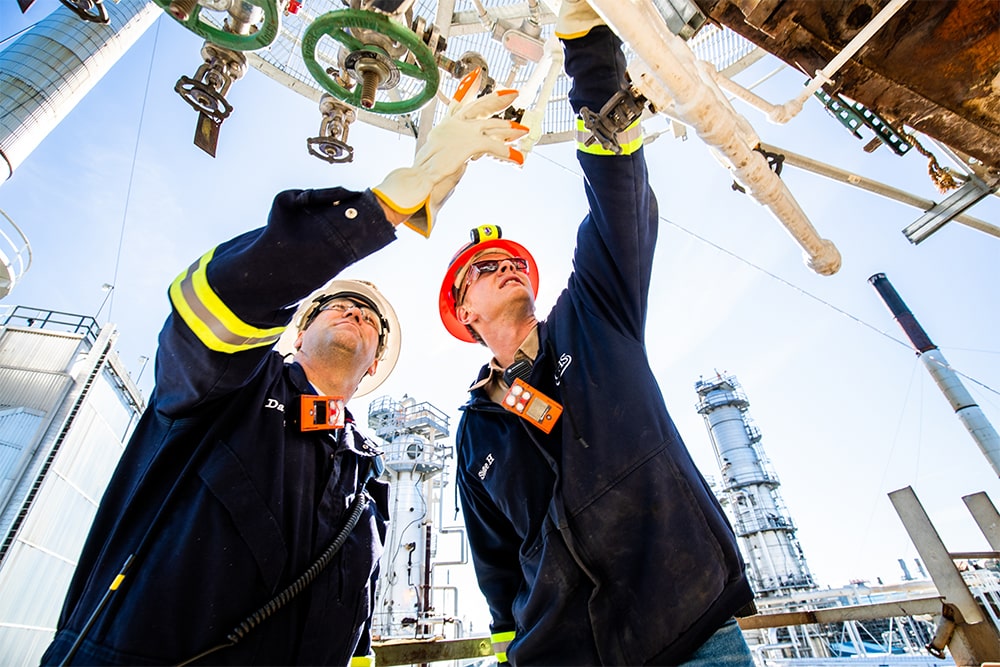 !-- /.left-image-content -->
Sustainability
Caring for the land will always be at the heart of the cooperative system. Our sustainability efforts are focused on three areas that help create healthy places for people to live and work:
Economic viability
Environmental stewardship
Community well-being
Want to know more? Watch now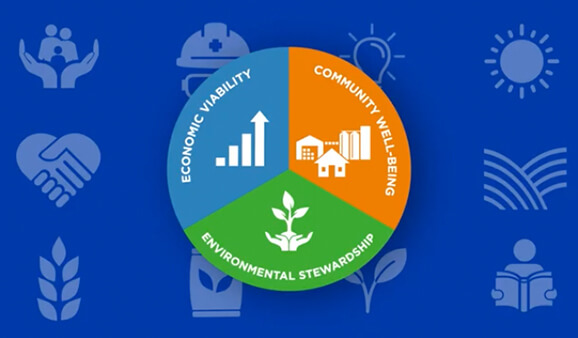 !-- /.right-image-content -->
Stewardship
CHS Community Giving focuses on agricultural safety training, matches cooperative contributions to local projects and encourages employee volunteerism. The CHS Foundation supports programs that reach students of all ages and builds strong ag career pathways. By the end of 2023, we'll invest $11.5 million in our combined efforts to strenghten rural communities and develop the next generation of ag leaders.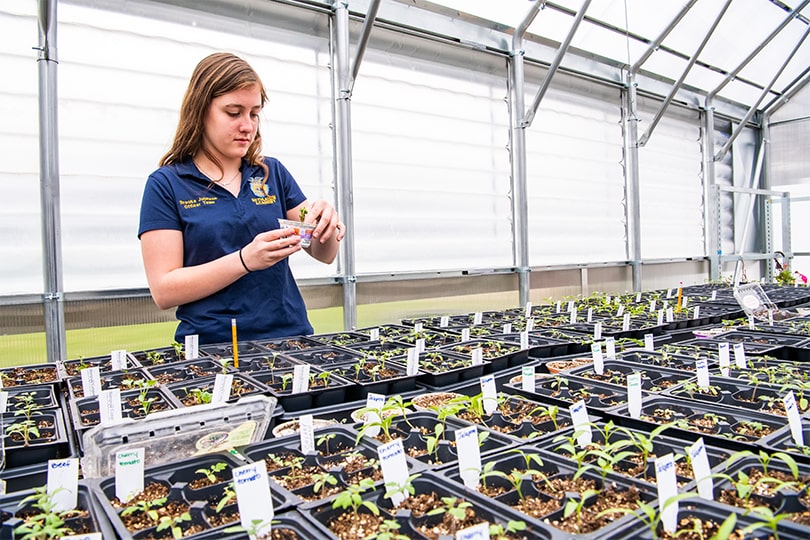 !-- /.left-image-content -->
CHS days of service
Each year, we give full-time employees 16 hours of paid time to volunteer in their communities. Whether they do something on their own or with a team, it makes a difference in communities around the world. In fiscal year 2022, our team contributed a total of 21,800 volunteer hours.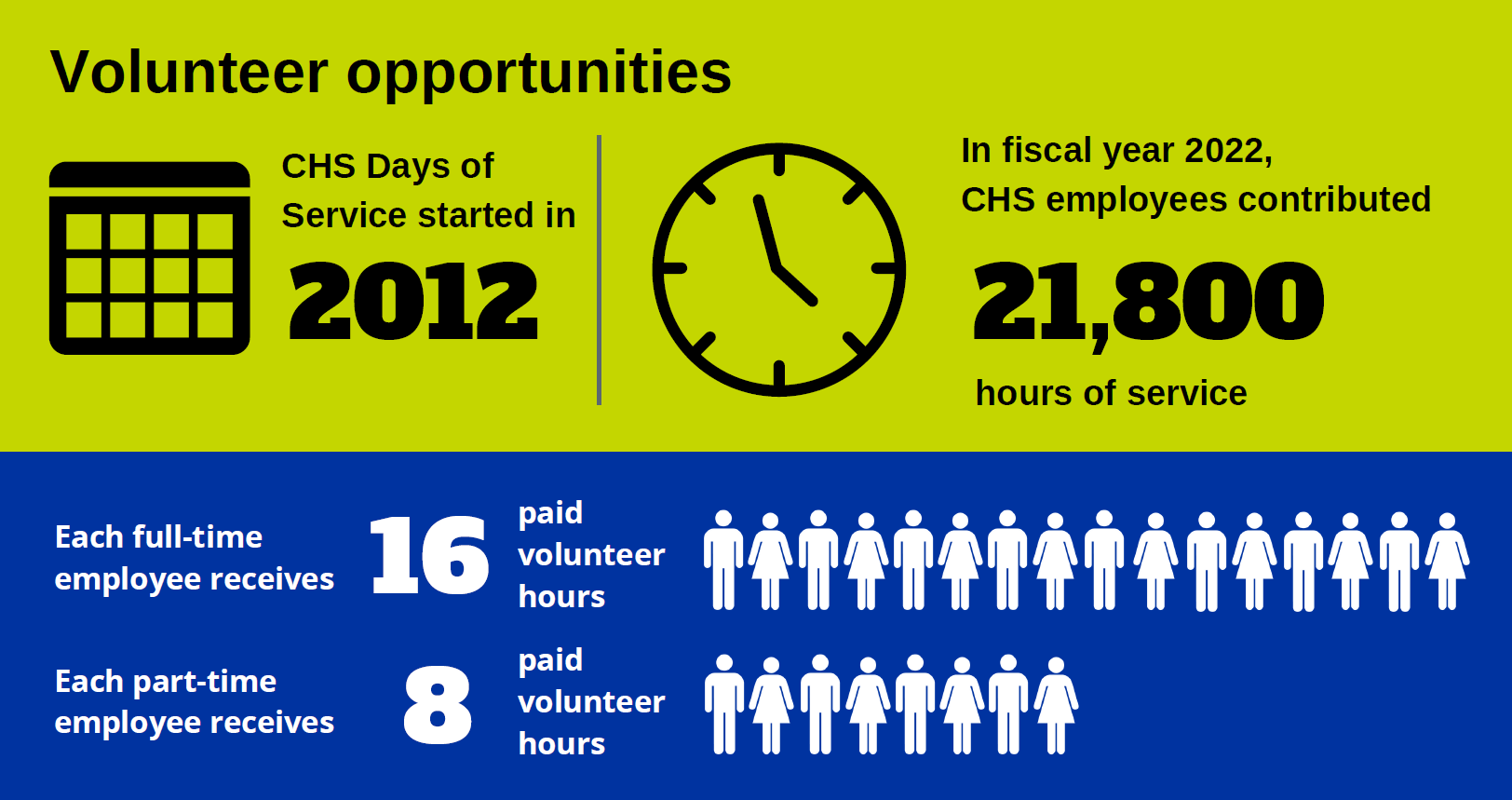 !-- /.right-image-content -->
Stay connected
Join our talent community
Want to stay in touch? Join our talent community and we'll send you updates about what's happening at CHS and when we're hiring.
Sign up